Contact
Sarah Wittmann
Events Coordinator
training@nicwa.org
(503) 222-4044, ext. 124
2016 NICWA Annual Conference
Call for Presenters
The deadline for this call for presenters is November 30, 2015.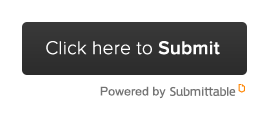 We invite you to participate in vigorous dialogue about best practices, current research, advocacy efforts, policy implications, and other lessons learned at NICWA's 34th Annual Protecting Our Children National American Indian Conference on Child Abuse and Neglect in St. Paul, Minnesota, on April 3–6, 2016. Our annual conference brings together nearly 1000 participants every year, each possessing a unique perspective of the shared goal of improving the well-being of American Indian and Alaska Native children and families.

The richness of our conference is a direct reflection of the diversity of presenters that come to share their experience and contributions to the field. We truly value a wide representation of presenters from varied backgrounds and communities.

Consider contributing to the field of tribal child welfare by presenting at the largest national gathering dedicated solely to the well-being of American Indian and Alaska Native children and families.

NICWA seeks presenters to speak on a variety of topics:

Children's Mental Health
Child Welfare, Foster Care, and Adoption Services
Data and Research
Legal Affairs and Advocacy
Youth and Family Involvement
For more details on the process please click here.
All proposals must be submitted online which can be done by clicking here.
For the purpose of drafting your proposal and gathering the needed information, you may use the word document found here.
All proposals are due by November 30, 2015.